Five Tips for Getting Your TABC Certification Online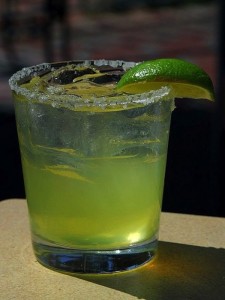 If you're planning on taking your TACB certification online, then you need free time, a printer, and patience. If you're ready to take the test, you should start out by finding a certified TABC website online such as America's Alcohol Certified Education Association or the AACEA. The following five tips can help you get started, and help you pass your test.
Check to Make Sure the Website is Certified
Getting your TACB certification online is great, but only if you're getting it from an approved website. The AACEA is approved by the TABC and you can check to see it listed at the top of Section II: Internet Training resources on
TABC.state.tx.us
. If you get your certification from a website that isn't listed, it might not be legit.
Prepare to Sit Through the Course The TABC online certification is approximately 2 hours long plus a test, so you should prepare. Make sure you have free time, no interruptions, and a glass of water handy. Taking a bathroom break beforehand can also help.
Take a Short Break Before the Test After taking the two hour course, you should get up, stretch, and if necessary visit the bathroom. A quick ten minute break will allow you to relax so that you do better on the test. If you don't think you need the break, you can of course skip it and go right from the lesson to the test.
Have a Printer Handy You can print your certification as soon as you pass the test, so try having a printer handy. If you don't have a printer in your home, you can also schedule your test so that you can go to the library or anywhere with a printer immediately after finishing.
Study at a Time Best For You Studies show that we learn better when fully rested and not distracted by thirst, hunger, or stress. If you schedule your study time and test for a time when you aren't going to be tired, you are likely to do better on the test and therefore pass more easily. Depending on your personal preferences this could be in the morning, night, weekends, or even weekdays. The best part about taking your TABC certification online is that you can take it any day of the week, 24/7. Try finding a time that suits your needs.
AAECA offers a fully certified TABC test and course, and we've gotten a lot of great reviews on our lessons. Some of the course material includes video, activities, and a bit of humor so that you can study more easily. All that we recommend is that you come comfortable, have the free time, and don't have any distractions. Those with kids who are studying in their home should try to get a babysitter for the period so that they can focus on the lessons.
Tags: TABC Certification, TABC License, TABC Certification online