Five Reasons Your TABC License Might Not Be Enough to Get You A Job Bartending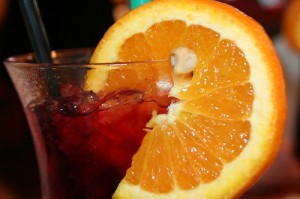 Becoming a bartender requires that you study for and earn your
TABC license
(also known as the Texas Alcoholic Beverage Commission Certification) but having one doesn't necessarily mean that you will be hired. There are a couple of reasons you might have been turned down, and for the most part, those reasons include experience, look, and attitude. Here are the top five reasons your TABC certification might not have gotten you the job.
You Don't Look the Part – A lot of bars have a specific look and feel, and they like their employees to blend in. If you don't look like you belong in a certain bar, they probably won't hire you unless they are in desperate need of a bartender. Try visiting the bar in advance, getting an idea of dress code, style, and attitude, and then going in prepared.
You Aren't Experienced Enough – So how do you get a job as a bartender if you need experience to get it? Actually most bars like to hire bartenders on as servers first so that you can learn how the bar works from the ground up. You will need your TABC license for serving as well, and you can take the time to learn the house drinks and favorites while dishing them out. Most bars won't hire a new bartender as a bartender unless you already have years of experience, or can demonstrate proficiency with all of the house drink.
They Didn't Like Your Attitude – If they don't like your attitude, they simply won't hire you. While sometimes bars might refuse to hire you because they simply 'don't like you', most will refuse a hire because they don't think you're trustworthy, don't think you're polite enough, or even if you're too polite!
You're Not a People Person – Most bartenders make the majority of their wage in tips, so you have to be a people person. If the bar owners don't think you have what it takes to cheerfully talk to a bar full of people and entertain them while filling glasses and making drinks, they might skip hiring you.
Your License is Old – Your TABC certification is only valid for two years after completion so if you're about to lose your license, some bartenders might ask you to take it again before they hire you. If this is the case, all you have to do is look for a TABC certification online and renew your license.
There are a lot of reasons you might not be hired for the job, even if you qualify. A lot of bars actually prefer to train their own bartenders to their own drink style, especially if they are well known for cocktails and mixed drinks. In some cases, you might even have to start off serving and work your way up. Usually, the only way to find out is to ask, and to make sure they are hiring.
Tags: TABC License, Hiring Tips, Bartenders, Texas Servers