FAQ for Montana Alcohol Server Training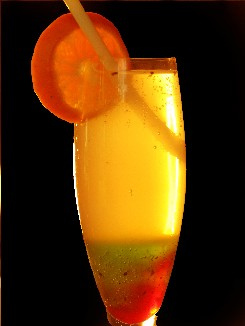 If you're planning on getting a job selling alcohol in Montana, then you have to take an Alcohol server training class and get a permit. But why is mandatory? And when was it put in place? How many states have Alcohol server training? If you want to know the answer to any of these questions, keep reading.
What is Montana Alcohol Server Training?
Montana Alcohol Server Training requires that anyone serving, selling, or overseeing the sale of alcohol be trained in responsible sale and service. This mostly includes training on how to responsible serve alcohol including when to say no to someone who is underage or who has had too much to drink, how to recognize either of those persons, how to serve alcohol in responsible quantities (I.E. no serving more than one drink per person per table), and a bit on the background behind the rules. There are currently 30 states that have mandatory alcohol server training, although server training does vary per state so you will need to get a different certification for each state you work in.
How Long Does it Take to Get a Certification?
Montana Alcohol Server Training or Mandatory Alcohol Server Training is mandated to be three hours in length and will take that time or longer should you choose to take a break during training. The online course at AACEA.com or AACEA.com/mt costs $19.99 and includes a full course and test with immediate certificate printout available. The course takes different amounts of time depending on the person taking it, but as it is divided into 8 modules, and you can stop between each one, having enough time to complete it is generally not a problem.
Why is Alcohol Server Training Mandatory?
Montana alcohol server training was introduced in 2011 with the Responsible Alcohol Sales and Service Act. The point of the training and certification is to ensure that any alcohol being sold in Montana is being sold responsibly and that those selling it are not selling to intoxicated customers, not selling to minors, not allowing secondary selling (I.E. someone purchases it and gives it to a minor) and not sold to anyone with a fake or altered ID. The training is mandatory so that the government has some way of ensuring that the people selling are abiding by these rules.
Where Can I Get Alcohol Server Training?
If you're ready to get your alcohol server training and certification, you have two choices. The first is to study online. The online course, like the classroom course, is mandated to be no less than 3 hours long, but can be taken in multiple sessions depending on your preferences. You can also choose to take your course at an approved training facility. This requires that you show up on time, sit through the full course, and then pass the test in person. Both options will give you immediate access to your certification, although you will likely receive the online one more quickly because you are graded instantly.
Want to know more? Check AACEA.com or AACEA.com/mt to learn more about our online Montana alcohol server courses.