A Guide to Wine Glasses for Bartenders
If you're going for your Montana Alcohol Server Training certification then you probably want to become a bartender. If so, you have to know which wine glasses to use, and how to tell the difference between each one. There are five distinct styles of wine glasses, and a bartender should be able to recognize them at a glance.
Red Wine Glass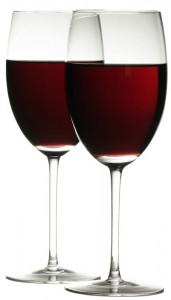 The red wine glass is the most versatile of wine glasses and is sometimes known as the 'all purpose' wine glass. This glass features a slightly narrowing shaft with a wide bowl and usually a shorter stem. The glass allows wine drinkers to swirl, but is open enough on the top that air can easily enter to allow the aroma of the wine to mature. Usually this glass is used to serve Bordeaux, Cabernet, Merlot, Syrah, and Shiraz.
Dark Red Wine Glass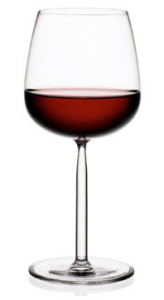 Similar to the tulip shape of the red wine glass, the dark red wine glass is typically used to serve Burgundy, Grand Cru, Pinot, and Nebbiolo. Characterized by a shorter stem and a wider bowl, dark red wineglasses are designed to allow the maximum amount of aroma to escape, which allows the taste and aroma of the rich red to mature. This glass is usually the same width or wider at the top then the bottom. This glass is also sometimes used to serve Chardonnay.
White Wine Glass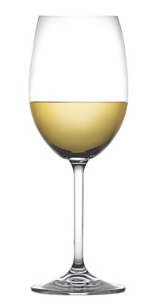 The white wine glass features a longer stem and a thinner, more tapered body that prevents air from escaping from the glass. Unlike reds, whites are served chilled and should have as little exposure to air as possible. For this reason, the glass has a long stem for gripping the wineglass, and a smaller opening to prevent air from escaping. These glasses are known as 'fluted' or 'tapered' and are smaller on the top then the bottom.
Champagne Flute
The champagne flute is perhaps one of the most well-known wine glasses, although most mistakenly do not refer to it as a wineglass. This glass is characterized by a tall and thin body which is used to preserve the bubbles in the drink by preventing air from escaping. Popular drinks to serve in a champagne flute include bubbling wine such as Prosecco, Cava, Moscato, and of course, Champagne.
Port Glass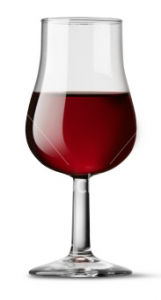 The port glass is decreasing in popularity as most bartenders simply use a dark red wine glass. However, for any bar or restaurant with the glass, it can be used to serve both port and sherry. The glass is similar to the champagne flute in that it is tapered but usually features a very wide base that tapers up to a slimmer top.
Getting your Montana Alcohol Server Training certification is just the first step to becoming a bartender. You also have to be able to recognize glasses, make drinks as needed, and of course, be able to entertain the customers. However, your alcohol server certification is your first step to becoming a licensed bartender in the state of Montana, so it is always important to start with your certification.
Tags: How to become a bartender, Wineglasses, Guide to Wineglasses