Alcohol Content in Wine
We found a great piece in the Seattle Times Wine Adviser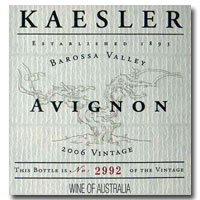 about alcohol levels in wines. Alcohol levels must be printed on wine labels according to Federal regulations. The Washington Wine Report notes that wines fourteen percent alcohol by volume (ABV) and under are allowed a 1.5% margin of error – provided the alcohol content does not exceed 14%. Wines over 14% are allowed a margin of error of 1%. In other words, a wine listed at 15% alcohol may be as high as 16% without running afoul of the feds. For this reason alone, there is a good chance that the percentage listed on the label is not entirely accurate. In this case, the printed numbers err significantly and still fall within the letter of the law. Wine Adviser, Paul Gregutt writes,
"So, what's too high? And what's wrong with high-alcohol wines anyway?
"When a wine finishes with a burning sensation — that's too high. When the alcohol level is such that it must be masked by winemaking tricks such as massive amounts of new oak, or unwanted residual sugar — that's too high. When a wine loses all traces of varietal character or the more subtle elements that contribute to its aroma, complexity, texture and balance — that's too high.
"Worst of all, when a wine reaches such ridiculous levels of alcohol that one glass makes you punch drunk — dry zinfandels pinning the meter at over 17 percent — that's waaay too high.
"...When unfortified wines climb above 15.5 percent, they almost always lose subtlety and finesse. Nuances are gone, replaced by the dynamic trio of alcohol, fruit jam and lumber. Apart from the bludgeoning such wines give the palate, they are almost impossible to match with food."
In general, we've found the following to be a helpful guide:
Table wine: 8 – 14% Sparkling wine: 8 – 12% Fortified wine: 17 – 22%
Part of Responsible Alcohol Service is knowing how much punch a drink packs. It's important to pay attention to alcohol levels in various wines and liquors to avoid over-serving. AACEA provides alcohol server training which promotes responsible service and sales of alcohol. To get your alcohol servers permit in Washington visit www.aacea.com
If you're working in the Hospitality industry and are currently enrolled or enrolling in college, tell us what it means to you to be the first line of defense in drunk driving and you may win a scholarship for $500 through the Len Riggs and AACEA Scholarship to Save Lives Contest. Entries will be accepted until July 1st.
Tags: alcohol online, alcohol classes seattle, alcohol server training, bartending license, bartending certification, certified bartender, washington state alcohol server training, class 13 permit, class 12 permit, alcohol training online, washington alcohol server training, alcohol content wine