From Cava to Prosecco; A Primer on Champagne, Part 2
You may have read our first champagne primer and wondered, "Well what about all the OTHER types of sparkling wine." You've asked a great question. There are many types of sparkling wines hailing from around the globe that are often more affordable than champagnes, and just as delicious.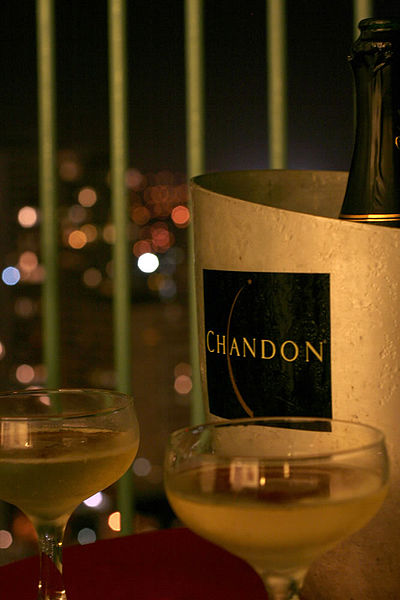 Like champagne, these sparkling wines carry a carbon dioxide content that make them fizzy. Like champagne, carbon dioxide can be added through a methode champenoise - a second in-bottle fermentation that gives the drink its bubbles. It can also be added during a second fermentation in large tanks that will withstand pressures (Charmat method) or by carbon dioxide injection.
Some of the most popular alternatives to champagne are Cava, Prosecco, Asti, Spumante, or just plain, "sparkling wine".
A white Italian sparkler, Asti is often made from the Moscato grape, and is a low-alcohol, sweeter, dessert-style sparkling wine. Asti often has a peach-flavor, a floral aroma, and just enough acidity to balance out the sweetness of the wine. It's great as an apertif, but can also be paired with hors d'oeuvres or salads.
Lambrusco is another type of sparkling Italian wine, produced from a red wine grape. Traditional Lambrusco is almost entirely a dry (secco) red wine, however there are varieties of amabile (slightly sweet) and dolce (sweet) that are imported to the US. It's mostly made through the Charmat method.
Prosecco is another Italian sparkling wine, generally produced as a Dry or Extra Dry sparkling white. It has recently become one of the most popular substitutions for champagne in the US, and is one of the main ingredients in Bellinis. Prosecco is also an ingredient of the Italian mixed drink Sgroppino, in which it is mixed with vodka and lemon sorbet. This Italian sparkling wine is made using the Charmat method of secondary fermentation (which takes place in stainless steel tanks) making the wine less expensive to produce. Prosecco should be consumed "as young as possible" - within three years of it's vintage. It's said to be aromatic and crisp (yellow apple, pear, white peach and apricot). Yet it still has a rich taste and complex secondary aromas. Prosecco is fresh, light and comparatively simple, making it an anytime wine in Italy.
Spumante is often just a general term for Italian sparkling wines, though in the US many popular varieties of Spumante are the sweeter Asti Spumante (aka Moscato Spumante).
Cava is the name for a Spanish sparkling wine, mainly produced around Catalonia. Cava generally uses the methode champenoise as a means of secondary fermentation (adding the bubbles), and is produced in several levels of dryness: brut nature, brut (extra dry), sec (dry), semisec (semi-dry), and dulce (sweet). It may either be white or rosé depending on the grapes used.
Born in the USA!
The US produces its fair share of sparkling wines as well - often using the methode champenoise, or the Charmat method. Many higher-end sparkling wines from the US are made using the former, while the lower-cost bottles use the Charmat method. Most now use the traditional champagne grapes of Chardonnay, Pinot Noir and Pinot Meunier, plus Pinot Blanc.
Most US sparkling wine producers tend to follow European standards with Brut wine having less than 1.5% sugar up to Doux having more than 5%. Still, there are distinct differences in their techniques, and the production of grapes that can have an effect on the taste of the sparkling wine produced. For example, cuvées produced in the US use fewer vintages (years) of grapes than their european counterparts. The sparklers in the US may age from 8 months to six years, with no minimum aging time - in contrast to standards in Europe. Not only that, the climate in grape-producing regions (especially California) will produce a vintage every year, while European producers may have to wait longer to produce a vintage (a year) of their bubbles.
Currently the US has banned the use of the term "Champagne" on any wines not produced in Champagne, except if the label was in use before 2006. Those labels that are 'grandfathered-in' are required to also state their region of production on their label next to the term "Champagne".
In addition to Domaine Chandon, there are a few French champagne producers who have set up shop in the US, including Domaine Chandon and Tattinger in Napa Valley, and Roederer in Mendocino.
America's Alcohol Certified Education Association provides online alcohol server training – to get your alcohol server's permit or to take alcohol server training classes in Washington and Oregon from the comfort of your own home, visit www.aacea.com.
Tags: alcohol online, certified alcohol servers, washington state alcohol server training, alcohol classes, be a better bartender